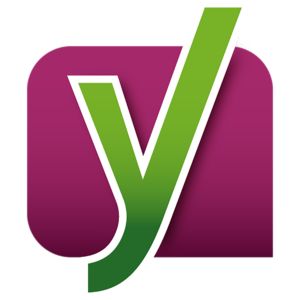 The Yoast SEO plugin is currently active on over 5 million sites, which means that its features are also limited by the most common and basic needs of those 5 million site owners — content creators and SEO experts often require more control and fine-tuning than Yoast SEO can deliver.
Before considering any Yoast SEO alternative or enhancement plugins, we should clarify what Search Engine Optimization (SEO) is, how a plugin like Yoast SEO helps, and how an alternative plugin like WPSSO Core and its add-ons differ from Yoast SEO.
What is Search Engine Optimization (SEO)?
Google has always said that the best way to rank first in search results is to create good content (ie. valuable to the reader). In the past, when Google provided search results based on keywords, this worked fine, but recently Google has started to classify and contextualize content to better understand its subject, which then allows Google to provide more accurate search results. SEO has evolved from creating good content, to creating good content and describing the context of that content for Google (aka structured data).
How does the Yoast SEO plugin help with SEO?
The primary focus of Yoast SEO has been to try and analyze content like Google might, and to suggest different ways that it can be improved specifically for Google (not necessarily for human readers).
Yoast SEO may also improve the title tag value, provide a "description" meta tag for rich snippets (note that rich snippets are deprecated now that Schema markup is the main source of structured data), basic Twitter and Facebook social meta tags, and some very basic Schema markup for the webpage content.
The basic nature of its social meta tags and Schema markup is best illustrated by the limited options under the Yoast SEO social and schema metabox tabs:
How does WPSSO differ from Yoast SEO?
Where-as Yoast SEO focuses on analyzing the content text, and perhaps suggesting a few small ways to improve it for Google, WPSSO expects that the author can already write good content, and focuses on the structured data instead – providing complete social meta tags and extensive Schema markup options for that content. The different types of content, and the options available for each, is so extensive that it would be impossible to include them all in this article. Instead, as an example, we can compare the social and Schema markup options for a blog post article:
Aside from the extensive number of social and Schema markup options for the blog post, another significant difference between Yoast SEO and WPSSO is that WPSSO shows the default value for each option – unlike Yoast SEO, there is no need to manually re-enter text if the default values are correct.
Is WPSSO the best alternative to Yoast SEO?
If you're comfortable writing good copy (ie. content text), then absolutely, hands-down, WPSSO Core and its add-ons are the best alternatives to Yoast SEO — WPSSO provides the most extensive, accurate, targeted, and complete meta tags and Schema markup.
If you need a bit of help writing good copy, and find that Yoast SEO provides helpful hints for you, then you may find that the combination of both Yoast SEO and WPSSO Core Premium (for its Yoast SEO integration module) provides the best solution. There are no conflicts when both plugins are used together — Yoast SEO can offer hints to improve your content text, and WPSSO can provide the meta tags and Schema markup from that content.
Free or Premium?
The Yoast SEO and WPSSO Core plugins are both available as Free and Premium versions.
The WPSSO Core Premium plugin offers many 3rd party plugin and service API integration modules, including an integration module for Yoast SEO, that allows WPSSO to get default option values directly from Yoast SEO. If you would like to use the Yoast SEO and WPSSO plugins together, getting the WPSSO Core Premium version is highly recommended.
Schema markup comes in many different formats, including meta tags, microdata (in theme templates), and JSON-LD. The WPSSO Core plugin provides Schema meta tags and Schema markup in JSON-LD for Google's Knowledge Graph — if you need Schema markup in JSON-LD for your posts and pages (as shown in the blog post examples above), you should also activate the WPSSO Schema JSON-LD Markup add-on. The WPSSO JSON add-on is Free, and is also offered as a Premium version to allow further customization of default option values.
What about WooCommerce?
WooCommerce users should note that WPSSO Core Premium also comes with an integration module for WooCommerce — the Yoast SEO Premium plugin does not. Yoast offers support for WooCommerce only with the Yoast WooCommerce SEO plugin.
The combination of WPSSO Core Premium and its WPSSO Schema JSON-LD Markup add-on offers much better Schema markup than the default Schema markup from WooCommerce – or the Yoast WooCommerce SEO plugin – by including additional product images, product variations, product information (brand, color, condition, EAN, dimensions, GTIN-8/12/13/14, ISBN, material, MPN, size, SKU, volume, weight, etc), product reviews, product ratings, sale start / end dates, sale prices, pre-tax prices, VAT prices, shipping rates, shipping times, and much, much more.
Where do I find WPSSO?
WPSSO Core and its Free complimentary add-ons can be found on wordpress.org: