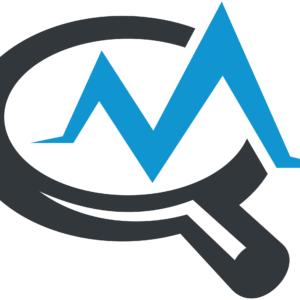 An SEO plugin recently boasted in their change log that they are now "one of the fastest SEO plugins", which made us wonder – did they really measure their plugin performance before stating this, or is it just wishful thinking on their part? :-)
To see where this SEO plugin's performance stood in contrast to others, we imported the WP Test data and installed the Query Monitor plugin on a WordPress test site, then proceeded to check the performance of the most popular SEO plugins. The only plugins active were the SEO plugin being tested and the Query Monitor plugin. The "Tiled Gallery" post from the WP Test data was used for testing since it contains both text and images (a featured image was selected and a post excerpt was also entered). After reloading the webpage a few times to prime the PHP opcode cache, the following performance results were noted. Green denotes plugins with the best performance, yellow with average performance, and red with poor performance (relative to each other).
It should be noted that not all plugins offer the same features – The SEO Framework, for example, scored well (0.034s and 32 queries) but only added meta tags and Schema breadcrumbs markup, where-as the combination of WPSSO Core with its JSON add-on scored similarly well (0.035s and 33 queries), but added both meta tags and complete Schema JSON-LD markup for the content. All plugins in the green rows scored well, but some SEO plugins may be preferred over others for their extra features.
And what about the SEO plugin that boasted that they are now "one of the fastest SEO plugins"? As you may have guessed, they did not make the green rows. :-)
What have we learned from these results?
Performance wise, not all SEO plugins are created equal. We are used to comparing the features of different plugins, but the performance of an SEO plugin is also very important as it affects the page generation time of all webpages on your site. The back-end performance of an SEO plugin, in the WordPress block editor for example, is also important but will not affect your page ranking in Google search results like slow webpages on the front-end will. :)
The number of database queries was also quite interesting – most SEO plugins had 33 or 34 queries, with WP Meta SEO having 38, Rank Math SEO having 48, and All in One SEO having 62 queries. These results would suggest that if you have a slow, under-performing, or de-tuned database (a common problem), these three plugins may be even slower on those sites.
When activating a new plugin, like an SEO plugin or any other, it's always a good idea to measure the performance before and after activating the plugin. If a plugin negatively affects the performance of your site, you should consider alternatives.
The Yoast SEO plugin is often criticized as being too slow and buggy, but its performance results show that it isn't the slowest SEO plugin (for a single post on the front-end).
The All In One SEO plugin with its 2+ million active installs scored much lower than all other SEO plugins. If you are using the All In One SEO plugin, you may want to check the performance of your site and consider switching to a faster SEO plugin.