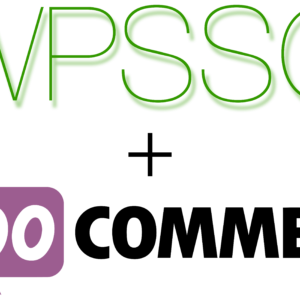 There are several ways to create additional product information in WooCommerce – the most common is by creating Product Attributes, either as an Attribute taxonomy term or individually for each product, and then using those Product Attributes for variations. This is great for selectable variation attributes like Color, Size, etc., but does not work well for unique / singular information like GTIN, UPC, EAN, ISBN, and MPN (Manufacturer Part Number). What is required instead is a different way to manage this unique / singular information on the product editing page, which is then shown on the WooCommerce purchase page under the "Additional information" tab.
Until now, only two plugins (both supported by the WPSSO Core Premium plugin) offered basic functionality for a single input field. What has been missing (until now) is a plugin to offer several input fields and dynamically update the value(s) shown under the "Additional information" tab as different product variations are selected. A new WPSSO Product Metadata for WooCommerce add-on for WPSSO Core finally does all of this and more. :-)
The new SSO > WooCommerce Metadata settings page allows you to enable additional product metadata with a simple checkbox, and customize the labels and placeholder for different WordPress languages. You can easily enable (or disable) one or more of the following fields for simple products and variable products:
GTIN
GTIN-8
GTIN-12 (UPC)
GTIN-13 (EAN)
GTIN-14
ISBN
MPN (Manufacturer Part Number)
Depth
Volume
The add-on also includes a new "Fluid volume unit" option in the WooCommerce > Settings > Products settings page:
ml
cl
l
kl
US tsp
US tbsp
US fl oz
US cup
US pt
US qt
US gal
The WPSSO Core plugin will automatically include the following Open Graph product meta tags for enabled product metadata:
product:ean
product:isbn
product:mfr_part_no
product:upc
The Schema JSON-LD Markup add-on will automatically include the following Schema Product properties for enabled metadata:
mpn
gtin14
gtin13
gtin12
gtin8
gtin
productID isbn
depth
additionalProperty fluid_volume
Note that additional product information for Open Graph meta tags and Schema Product properties (availability, currency, dimensions, offers, prices, sale dates, VAT, weight, etc.) requires the WooCommerce integration module provided with the WPSSO Core Premium plugin.
As always, if you have any questions or comments, customers can reach us on the Premium support site.