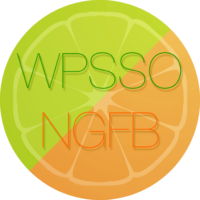 The "Social Settings" metabox, shown at the bottom of every post / page, term, and user editing page, has been renamed to "Social and Search Optimization" in the latest version of NextGEN Facebook (aka NGFB) and WPSSO (v8.46.0 and v3.46.0 respectively).
The "NGFB" top menu item has also been renamed to "NGFB SSO" and a "Social and Search Optimization" tagline has been added to the top of every settings page (50% transparent). The top menu item for WPSSO has not changed, and is still named "SSO". :-)
You'll also find a new icon for the NGFB / WPSSO top menu item – the icon reflects the NGFB orange and WPSSO lime logos, which represent the radiating / sharing of information from a central reference point. ;-)
YouTube has recently begun filtering user agents, and no longer provides Open Graph information about its videos by default. The YouTube module in NGFB and WPSSO (Pro versions) have been updated to take this into account, and once again provide complete meta tags and Schema markup for awesome video SEO.
NGFB and WPSSO have evolved quickly over the years, and although I try and maintain the accuracy of all setup guides, notes, FAQs, etc., you may find some text that can be improved – if you do, please open a ticket on our support website and provide a link to the page that requires an update, and we'll be happy to do that for you. ;-)