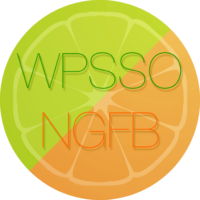 NextGEN Facebook (NGFB) version 8.10 and WordPress Social Sharing Optimization (WPSSO) version 3.10 have been released. The Photo Card, Gallery Card, and Product Card were deprecated by Twitter on July 3rd, 2015. NGFB and WPSSO continue to support all current Twitter Card formats, including the Summary Card, Summary Card with Large Image, App Card (exclusive to WPSSO), and Player Card — in both the Free (New) and Pro versions.
Twitter is currently testing a new "Buy" feature with select partners, so additional webpage markup — like the now deprecated "Product Card" — may be available again in the future.
September 14, 2015 – WPSSO Replaces NextGEN Facebook (NGFB)

NextGEN Facebook (NGFB) is being replaced by the WordPress Social Sharing Optimization (WPSSO) plugin. WPSSO is a fork / child of NGFB — they have the same author, the same core features and code-base, but WPSSO is distributed without the sharing buttons and their related features (making WPSSO about 25% smaller than NGFB). Additional extension plugins are also available for WPSSO, including:

Review the simple NGFB to WPSSO migration instructions if you would like to switch from NGFB to WPSSO.