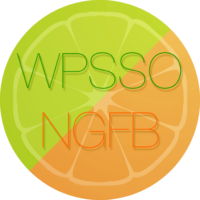 NextGEN Facebook (NGFB) version 8.16.0 and WordPress Social Sharing Optimization (WPSSO) version 3.16.0 have been released.
Continuing work on the Schema markup improvements from the last version, the "<head> Attributes Filter Hook" theme integration option has also been improved — Previously, the Schema itemtype was added to the <html> element attributes using the standard "language_attributes" WordPress filter. This defined the Schema itemtype for the webpage as a whole, which might be ok, except that some themes also define a second itemtype later in their template. The proper location for our Schema itemtype is in the <head> element attributes, to define the itemtype only for the meta tags being added by NGFB / WPSSO. Unfortunately WordPress and most theme templates do not have a standard filter for that element. In this new version, NGFB and WPSSO will check the header.php template for a standard <head> element, and if found, will suggest updating it with a new "head_attributes" filter. As an example:
<

head

<?php

echo

apply_filters

(

'head_attributes'

,

''

)

;

?>

>
And in context, here are the first three lines found in most header.php templates:
<

html

<?php

language_attributes

(

)

;

?>

>

<

head

<?php

echo

apply_filters

(

'head_attributes'

,

''

)

;

?>

>
September 14, 2015 – WPSSO Replaces NextGEN Facebook (NGFB)

NextGEN Facebook (NGFB) is being replaced by the WordPress Social Sharing Optimization (WPSSO) plugin. WPSSO is a fork / child of NGFB — they have the same author, the same core features and code-base, but WPSSO is distributed without the sharing buttons and their related features (making WPSSO about 25% smaller than NGFB). Additional extension plugins are also available for WPSSO, including:

Review the simple NGFB to WPSSO migration instructions if you would like to switch from NGFB to WPSSO.